Get to Know Us
And plan your visit!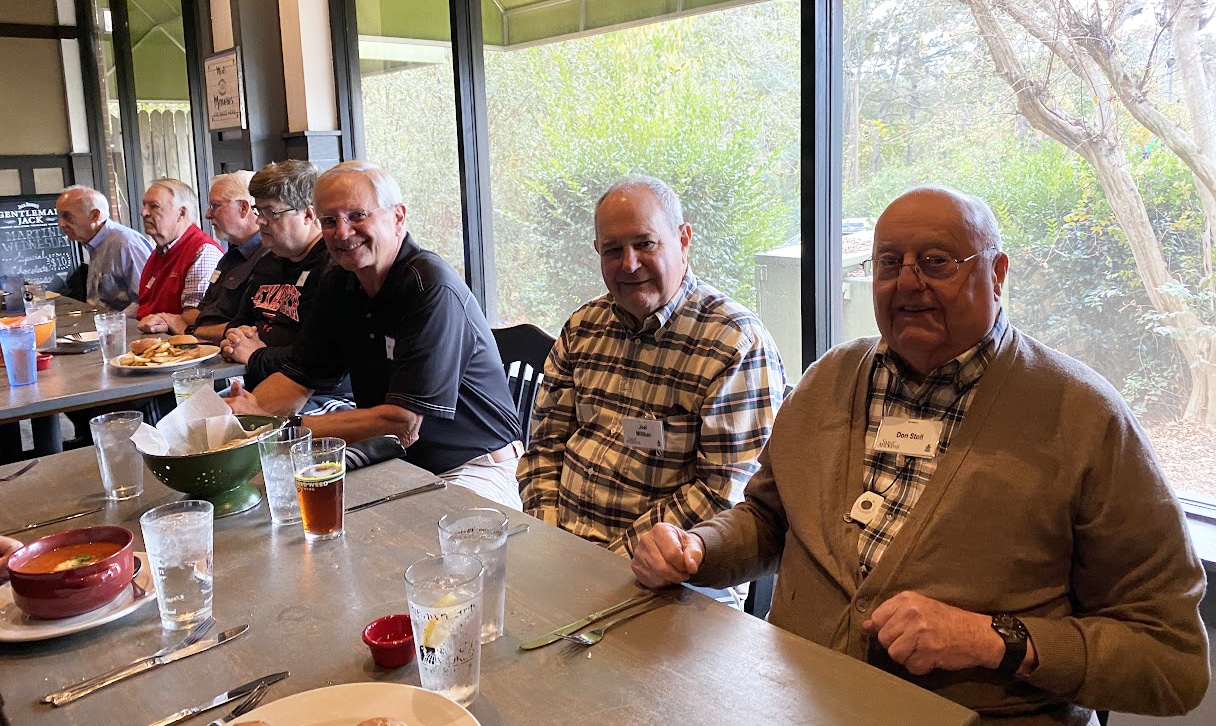 We are passionate disciples, ministering in a changing world, together.
If you are seeking inspiring worship, warm relationships for all ages and outreach opportunities that make a positive difference in the community, we hope you will join us!
What to Expect on Sundays
Each Sunday we gather for worship at 10:30am, with a live-stream available for those worshipping on-line. Parking is in the back of the church building, which is where most people enter. Name tags are available for members and visitors. Dress is casual – whatever you determine is most appropriate for you to worship. Childcare is available for little ones and a children's worship time for children under 3rd grade. Additionally, a variety of Sunday School classes are provided on Sundays for people of all ages, each beginning at 9:30am.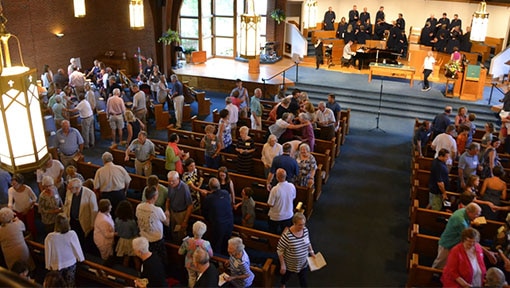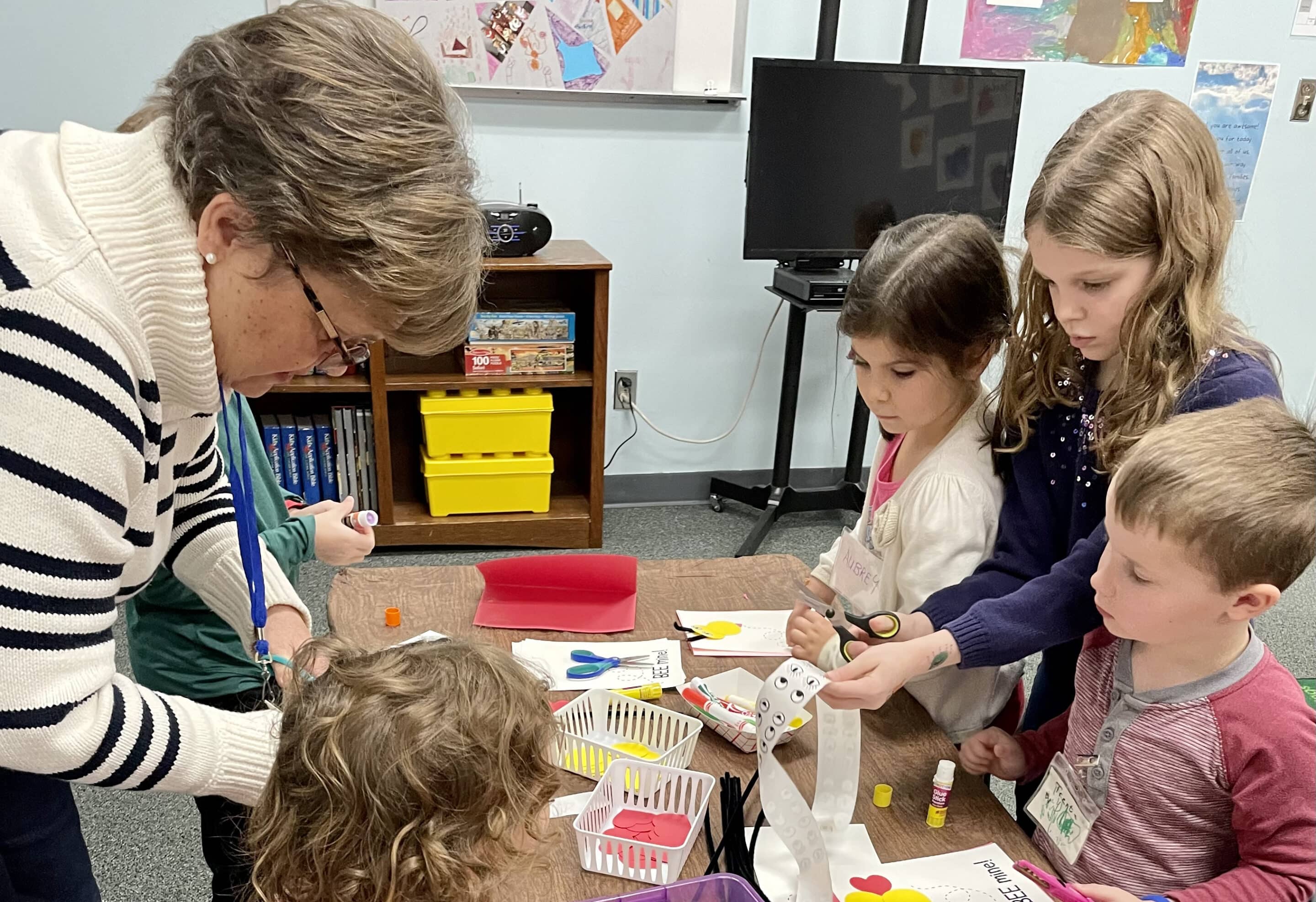 Rejoicing In Ministry and Mission
In 2022, the Session (our governing body) adopted two congregational goals for our immediate future: Addressing Systemic Poverty – Guided by the commands of Matthew 25, we will be focusing our missional work on matters of poverty across our community. Strengthening Children Ministries – Guiding by the welcome of little ones in Matthew 19, we will be working to support our ministry to young folks in our congregation. If you would like to join our efforts, either calling is a special opportunity to deepen your faith, to connect to our congregation and to make a difference in the world around us. Contact the church office for more information of how to participate.
Get Connected
There are a variety of ways for you to get plugged in at Saint Andrews Presbyterian Church. From fellowship groups to outreach opportunities, find your perfect fit with us! We would love to get you connected.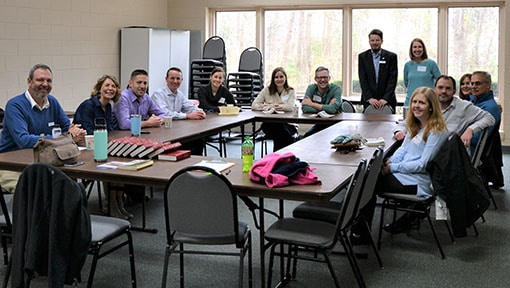 Frequently Asked Questions
Where do I go as a visitor?
When you enter our church's drive, you can tell we are a little different. So different, in fact, that the back of our church is really our front! Just follow our entry driveway and you'll see our parking lot. There are marked spaces just for visitors – look for the signs. Once inside, you will be greeted by members who will be willing to answer any questions you may have.
How can I get involved at Saint Andrews?
Getting involved is easy! We have opportunities for people of all age groups on Sundays and throughout the year. There are fellowship groups, ministries, circles, committees and so much more.
The initial step, though, is to share in worship with us. Be sure to sign the "friendship pad," so we can stay in touch with you following the service. Additionally, our church staff is always ready to answer your questions, even to meet up for coffee and conversation.
Check out our Ministry page to find out more.
Do I have to join to share the ministries of the church?
Visitors are always welcome to share in our worship and ministries. How else can one learn about a church? Many people claim Saint Andrews as their church home and not all of them are in worship every week and not all of them are members. Some worship on-line. Some wrestle with questions of faith or life. Nonetheless, there is a wide net to our community of faith.
What is the benefit in joining and how does that happen?
Joining a church is a step toward deepening one's faith and making stronger connections with the body of Christ. If you are interested in joining, simply speak to a pastor or reach out to Julie Cazin, our staff person for Welcome and Membership. We offer seasonal "Welcome Classes." These classes are not 'required' for joining, but provide good information about our common life and faith.
What Other Questions Do You Have?
Meet Our Leaders
Connect with us