Adult Education
Building community through adult ministry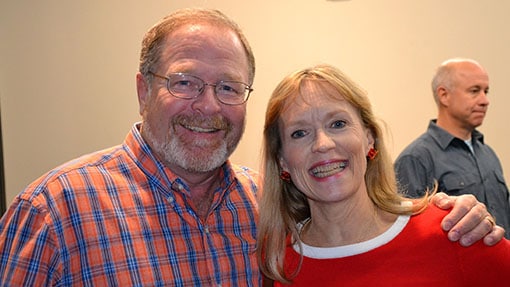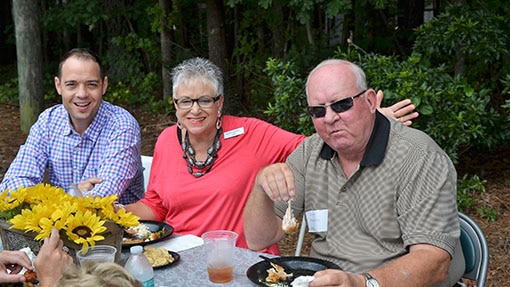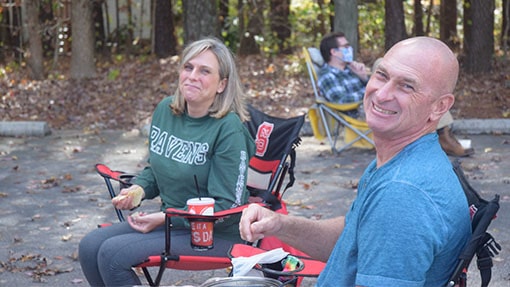 Our Purpose
The purpose of Saint Andrews' adult education ministry is to provide opportunities for participants that nurture spiritual growth and knowledge of God and build community for living faithfully in the world. Faith formation is a lifelong process and we welcome and value learners at all ages and stages of faith and life.
Join Us!
Adult education classes are currently virtual. If you would like to join us or would like to know more, please contact us below through the form. Please check back for updates. As we are able, we will share our reopening plans and updated fall classes.
Journey Class
Studies will revolve around the Bible and its teachings – as well as worldly topics that impact the daily living of our faith. Our hope is that this gathering of folks will learn, laugh and share together as we grow in our faith and friendship with each other. This is a committed study that runs from September to May that may require some preparation and consistent attendance.
Leaders: Sue Parks and Dan Cook
Disciple III
"Into the Word, Into the World" covers the story of the Hebrew people from Genesis through Exodus and follows the ministry of Christ and the church in Luke–Acts.For new believers, inquirers and knowledgeable Christians, Disciple Bible Study emphasizes the wholeness of the Bible as a revelation from God. A study manual provides solid biblical commentary and a guide for completing weekly Bible readings.Class is set, we will look for new participants when we rotate back to Disciple I.
The Wired Word
The Wired Word is based on a popular and trusted online curriculum, participants will discover that the Bible is alive today as we relate it to news events happening here and now. On Thursdays, those signed up to participate will receive an email with some thoughtful questions and scripture references to ponder. Yet, because this curriculum is centered on current events, you can drop-in without preparation and be drawn into a challenging discussion. We will also participate in prayer, sharing and fellowship at the beginning of the class. This is a great class to jump in at any time. Just let us know to add you to the email list and we will provide the Zoom link.
Merge
Merge is a study and fellowship group for families with children, infant through 5th grade. The group meets so parents may fellowship, learn about, and share the joys and challenges of raising children to know and love Jesus. In Merge we discuss various topics including our role as Christian parents in supporting our children's faith development, as well as our own. We will also make every effort to incorporate these discussions to SAPC's value for mission work and participate in some family mission projects. We also incorporate the kids' lesson each week, so parents can continue the discussion at home. Our families are very busy, so this is the perfect class to pop in and out without any preparation or previous knowledge. 
Leader: Chris Hagan
Youth Parent Conversations
While your youth are in their Sunday School classes, come gather with other parents navigating this same difficult phase of life.  Together we'll celebrate the joys and challenges, learn about a variety of topics pertinent to parenting youth, and share wisdom, encouragement, and prayers!  
Leader: Anne Stark
Limited 3 Night Virtual Offering: I'm Not a Racist, But…
Building on last year's class "Race, Religion and Reconciliation," Saint Andrews is offering a three-session class this fall on racism in our society.  White people may feel that the Civil Rights act of 1964 ended the Jim Crow era and government policies that were racially biased, but Black people see a different reality.  
Join us in I'm Not a Racist, But…  a three- evening, 100% virtual zoom class in which we will discuss issues of white privilege and look at a housing case study to reveal inequities across multiple systems in education, wealth accumulation, health and democracy. We then will explore possible Christian responses, advocacy connections and opportunities. 
The program is organized by the Committee for Social Justice and will take place Monday evenings, Sept. 13th, 20th, and 27th from 7:00-8:30pm. Format will entail brief readings provided digitally before class, brief videos watched together, followed by open and honest discussion. To sign up for materials and receive the zoom link, click here.
Interested in Joining a Class?
Want to Get Your Kiddos Involved?