Adult Education
Building community through adult ministry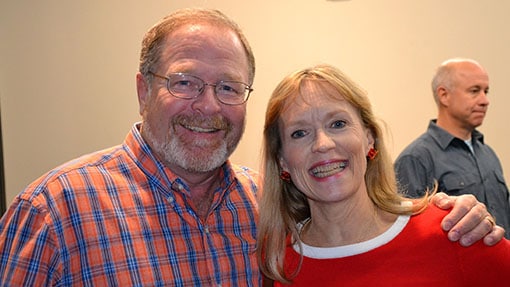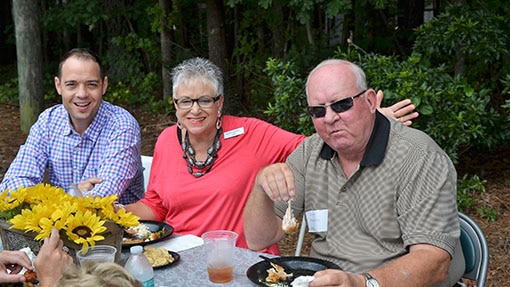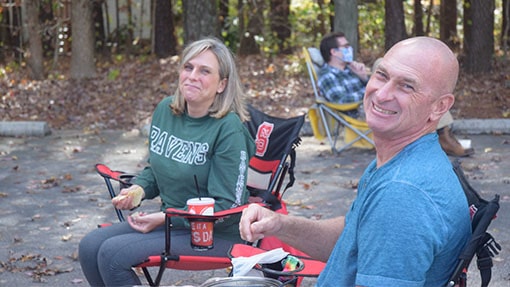 Our Purpose
The purpose of Saint Andrews' adult education ministry is to provide opportunities for participants that nurture spiritual growth and knowledge of God and build community for living faithfully in the world. Faith formation is a lifelong process and we welcome and value learners at all ages and stages of faith and life.
Join Us!
Adult education classes have resumed on an in-person basis, though The Wired Word and Disciple III continue to meet via Zoom. If you would like to join us or would like to know more, please contact us below through the form. Please check back here for periodic updates.
Journey Class (Sundays, 9:30-10:20am in the Fellowship Hall)
Members of the Journey class gather in the fellowship hall each Sunday morning at 9:30 for a brief time of fellowship before we launch into the topic or Bible study that specifically relates to worldly topics and issues and our daily walk of faith. The goal is to have meaningful dialogue and discussion regarding today's issues that impact us. From time to time, we will ask that you prepare ahead of time to allow for deeper, richer conversations.
The overall goal – and the driving force for this class — is to provide for the gathering of folks and the building of relationships. We also make sure we learn, laugh, encourage and support each other, and share together in our unique faith journeys. The ideal outcome? That we continue to grow in our faith and friendship with each other and our church family. This is a committed group that begins in September and concludes in the spring. During the year we may also have offsite events or other outings.
We invite you to join us on this "Journey"!
Leaders: Sue Parks and Dan Cook
Disciple IV (Sundays, 9:00-10:00am via Zoom)
Disciple IV "Under the Tree of Life" is the final study in the four-phase DISCIPLE program. The 32-week study concentrates on Old Testament Writings, the Gospel of John, the Epistles of John, James, Jude, and finally, Revelation. Emphasis on the Psalms as Israel's hymnbook and
prayer book leads naturally to an emphasis on worship in the study. Present through the entire study is the sense of living toward completion—toward the climax of the message and the promise, extravagantly pictured in Revelation. A study manual provides solid biblical commentary and a guide for completing weekly Bible readings.
Leaders: Marcia Fort
Faith in Action (Mondays, 7:00-8:00pm via Zoom)
Join us for Matthew 25 Mondays to learn how we can put our faith into action. The Matthew 25 scripture "calls all of us to actively engage in the world around us, so our faith comes alive and we wake up to new possibilities." We will host a series of educational sessions Monday evenings on Zoom that will explore a variety of topics focused on putting faith into action and Saint Andrews' commitment to being a Matthew 25 congregation.
Merge (Sundays, 9:30-10:20am in Room 6)
Merge is a study and fellowship group for families with children, infant through 5th grade. The group meets so parents may fellowship, learn about, and share the joys and challenges of raising children to know and love Jesus. In Merge we discuss various topics including our role as Christian parents in supporting our children's faith development, as well as our own. We will also make every effort to incorporate these discussions to SAPC's value for mission work and participate in some family mission projects. We also incorporate the kids' lesson each week, so parents can continue the discussion at home. Our families are very busy, so this is the perfect class to pop in and out without any preparation or previous knowledge.
Leader: Chris Hagan
Women's Bible Study (Tuesdays, 9:30-11:00am in Room 6)
We will reading and discussing author Brent Strawn's "Lies my Preacher Told Me."
Leader: Elaine Mueller
Interested in Joining a Class?
Want to Get Your Children Involved?