Mission and Outreach
Joining together as a community to serve the most vulnerable
Making a Lasting Difference
In gratitude for God's grace and unconditional love, we connect with God's people and strive to make a lasting difference, serving and supporting those in need while respecting their dignity.
COVID-19 Resources
How We Can Help
In the midst of an extremely difficult and unexpected year, we believe we are called to help our neighbors in need – maybe now more than ever. We are amazed at our partners' commitment to support their clients and their ability to adapt to the changing needs during this challenging time. Check out how these incredible ministries are continuing to serve those most vulnerable!
Meals on Wheels
Daily warm meals have now resumed!  These meals are provided to over 1,400 elderly homebound Wake County neighbors.  Our program is in desperate need of volunteers Monday through Friday between 10:30am – Noon.  For addtional information please visit www.wakemow.org
Faith Ministry/Mexico
Our partners south of the border are currently not building houses due to travel restrictions and social distancing. Since they are not able to host teams at this time, their resources are being turned toward providing to-go meals to the colonia, sewing face masks for the community and supporting those showing signs of the virus in their medical clinic. Please visit faithministry.org to learn how to help.
Brown Bag Ministry
Brown Bag Ministry 
We are very excited to let everyone know that Brown Bag has started delivering lunches once again to the children at Cedar Point Apartments. Five hundred lunches are packed and delivered the second and fourth Saturday of every month. Cedar Point is a vibrant community of refugee families who fled their homes for a better life, and it is just about a mile down the road from Saint Andrews. It is a great volunteer opportunity for individuals, families or groups! You can help pack and deliver lunches, or you can choose to help pack or just deliver. We meet at
Saint Philips Church, our Outreach Partner, which is just down the road on Falls of Neuse. It's a great fellowship and a good way to interact with our neighbors at Cedar Point. Throughout the year we also hold food drives and an annual winter coat drive. If you are interested or wantmore information you can call Beth Mielcarek at (860) 543-5337 or e-mail at brownbagministry@sapc.com.
Loaves and Fish
Our partners at Loaves and Fishes ask for prayers for their kids and families. It is difficult for families, volunteers and staff to be separated from each other when they are extended family! Like most vulnerable populations, food insecurity is a real and dire threat to these families. To learn how to help spread the love, please visit lafchildren.org.
Backpack Buddies
Due to school being out, the BPB program is not packing food at this time. However, food goods collected prior to the pandemic have been allocated to our other mission partners. If you want to help in other ways go to www.foodshuttle.org.
North Raleigh Ministries
North Raleigh Ministries has seen an increased need since the pandemic started. NRM's mission is to equip families and individuals with the resources and skills they need to achieve stability in their lives. Their three programs focus on nourishment, encouragement, and empowerment. Here are some ways to invest in their mission:
For more information, please contact a North Raleigh Ministries representative at nrm@sapc.com. 
Haiti Reforestation Partnership
The growing, nurturing and planting in the CODEP project continues despite the pandemic. However due to closed markets and borders, Haiti is experiencing a severe fresh food shortage. Please keep our partners down in Haiti in your prayers as the number of COVID cases continue to rise and a chronic lack of healthcare impacts everyone in the country. For more information visit haitireforest.org.
Rise Against Hunger
RAH and SAPC continue to hold packing events that comply with current CDC guidelines.  However, packing events are tailored to the comfort level of SAPC. RAH is still working to gain back a supply of meals and engage people in a fun, educational way to help end hunger by 2030. They continue to strive  to reach those they serve with nutritious meals, medical aid and clean water/hygiene kits. To learn how to help meet the critical needs of those facing hunger, visit riseagainsthunger.org.
A Place at the Table
A Place at the Table is a pay-what-you-can cafe in downtown Raleigh.  Diners can pay the suggested price, pay less, pay more to help a neighbor, or volunteer to pay for their meal.  The cafe serves breakfast and lunch and has delicious pastries and a full coffee bar.  Volunteers of all kinds make the cafe run!  To get involved or learn more please visit tableraleigh.org.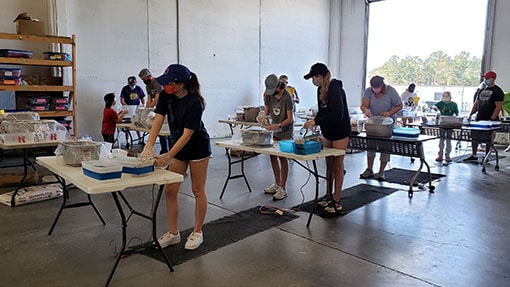 SAPC's local mission partners serve a variety of needs in our community. Our focus is on supporting programs that assists individuals and families to grow into self-sufficiency while also giving support to meet basic daily needs of those in crisis.
Supporting Local Refugees
Supporting the hungry with A Place At the Table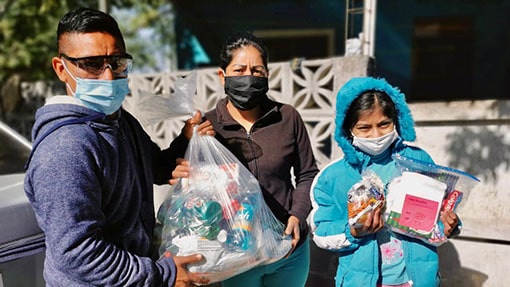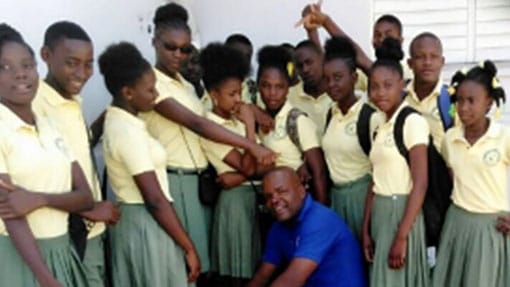 Global Outreach
Reaching the Least, the Last and the Lost
Our long-term international partners provide support to build sustainable food supplies and housing communities in certain communities in Haiti and Mexico. Our congregants can join mission trips to work on the projects first-hand or be a part of food packing events right here in North Raleigh.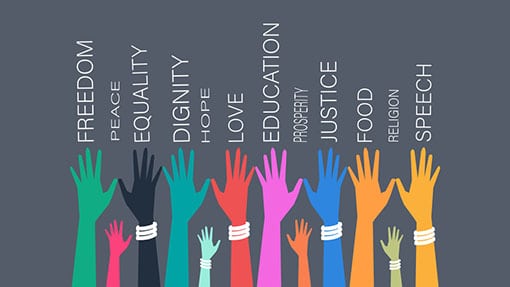 Social Justice Committee
God's Work of Justice
As followers of Jesus Christ, we are called both individually and collectively to fearlessly apply our faith to advocate and break down the systems, practices and thinking that underly discrimination, bias, prejudice and oppression. The Social Justice Committee is dedicated to God's work of justice in the world.
 The committee focuses on raising awareness of social issues through education and believes that we are called to act on our beliefs to change laws, policies, plans and structures in our society that perpetuate injustice. Find out more at sapc-justice.org.